In the center: Matilde Aaskjær Juul, Co-founder of Lulu Lab
To the right: Trine Angeline Sig, CEO Real Relief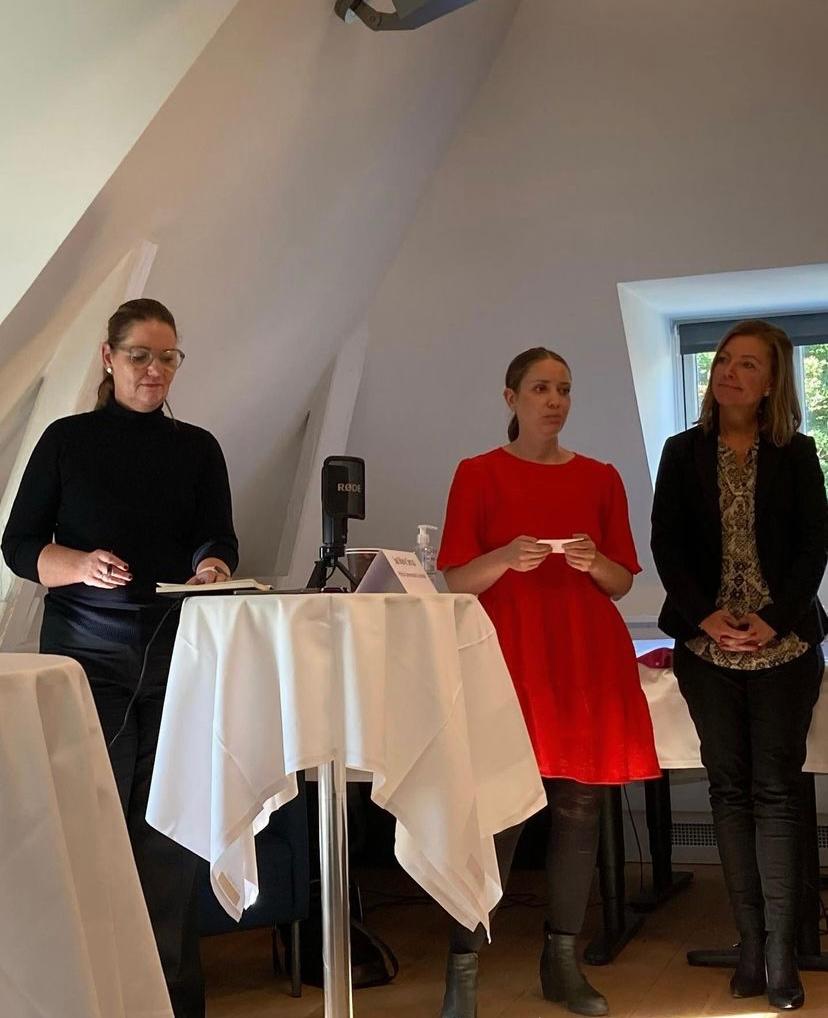 Some of the other projects and innovations that stood out to us included:
The Safe Delivery App developed by Maternity Foundation and presented by Anna Frellsen that provides life-saving information and guidance for health workers on how to handle the most common childbirth emergencies.
The Lulu Lab's dilemma game & Lulu's journey – educational interactive story telling / quiz games that empower, educate, and engage users in learning about Sexual Rights, Menstrual Health, Puberty, Pregnancy, STI's and Contraceptives.
IPM's Dapivirine Vaginal Ring as HIV prevention treatment – each week, approximately 6,000 young women aged 15–24 years become infected with HIV, and AIDS continues to be the leading cause of death for women aged 15-49 years globally. This WHO recommended vaginal ring could be an outstanding additional prevention choice for people at substantial risk of HIV infection.
keyboard_arrow_up